Unda

Unda as seen from space

Loaction

SGK

Creator

Styracosaurus Rider
Unda
is a terrestrial planet in the
Daemoniverse
. It is overseen by the
Seven
Arethusa
.
Planetary Characteristics
Edit
Unda is a large planet, with an average radius of around 15,000 miles.
Unda is the fourth planet in the Hellstar's system.
Appearance
Edit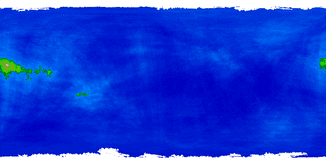 Unda is almost entirely covered in ocean, with the exception of a few islands and two frigid polar ice caps. These islands have a Mediterranean-style climate, with dry summers.
Because it is almost entirely covered with water, few members of the Seven ever wanted to take control of the planet. It was not until Arethusa became a member that the planet was fully taken over by a Gehennian.
It is thought that Flamegift spent some time here.
Notable Inhabitants
Edit
Ad blocker interference detected!
Wikia is a free-to-use site that makes money from advertising. We have a modified experience for viewers using ad blockers

Wikia is not accessible if you've made further modifications. Remove the custom ad blocker rule(s) and the page will load as expected.