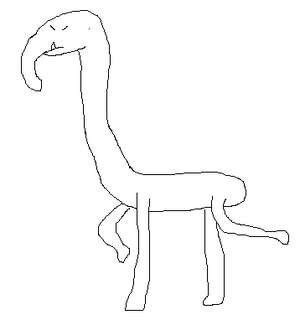 Snow Shufflers
are herbivorous
terunes
native to
Kaventro
. As their name suggests, they live in the polar regions.
Description
Edit
Snow Shufflers have long necks and trunk-like appendages, unlike other terunes.
They are adapted to the cold, and only their fat is needed to keep them warm.
Snow Shufflers eat plants dug up under the snow.
Snow Shufflers are herding animals, to prevent predators such as Babayaga from catching them easily.