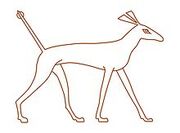 Centuries ago, the
Salsenes
worshipped a wide pantheon of gods and goddesses. This page lists some of the major deities and monsters appearing in Salsene mythology.
Sharn was the god of light and darkness, good and evil. He was considered the most powerful detiy, and the father of all other gods and monsters.
Tallane was the patron god of Salsenes.
This was the god of violence, death, pain, illness, and war. His name was associated with all evils that could befall anyone. Even today, his name is often sworn by, as in, "Atheks Sword!"
Jade Shuma
Edit
Jade Shuma was the goddess of beauty.
WORK IN PROGRESS
Ad blocker interference detected!
Wikia is a free-to-use site that makes money from advertising. We have a modified experience for viewers using ad blockers

Wikia is not accessible if you've made further modifications. Remove the custom ad blocker rule(s) and the page will load as expected.