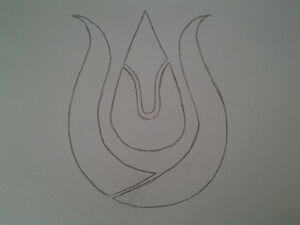 The Krono are a race of hyperintelligent synthetic creatures. They emerged in Obeidon in the year 1.563.271 -- AM and went straight for the
Orion
who were taken off guard and made crucial losses in the first weeks. After this period the
Orion
had regrouped and regained their strength and were able to make counterattacks on every front that existed.
Appearance
Edit
The Krono have a variety of appearances, for every battle they have a specialised form.
Spacecraft
Edit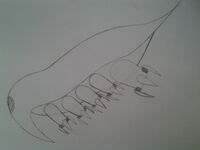 Main article: Krono Spaceship
The Krono use semi-sapient spaceships to move around. It is unknown if these are built by them as the bases they've built have a clearly different architecture, this could also conclude that the ships are actually or were once completaly sapient.
Their ships are highly armoured and armed, most ships are 50.000 miles long, the other ships designated as capitol ships are 75.000 miles long.
Intelligence and society
Edit
The Krono's many forms differ from intelligence given. The Qorguunth are the most intelligent units encountered so far and all units listen to them.
Technology
Edit
Unknown, both their origin and their true technological point are unknown.
Relations with other Races
Edit
Notable individuals
Edit
Ad blocker interference detected!
Wikia is a free-to-use site that makes money from advertising. We have a modified experience for viewers using ad blockers

Wikia is not accessible if you've made further modifications. Remove the custom ad blocker rule(s) and the page will load as expected.